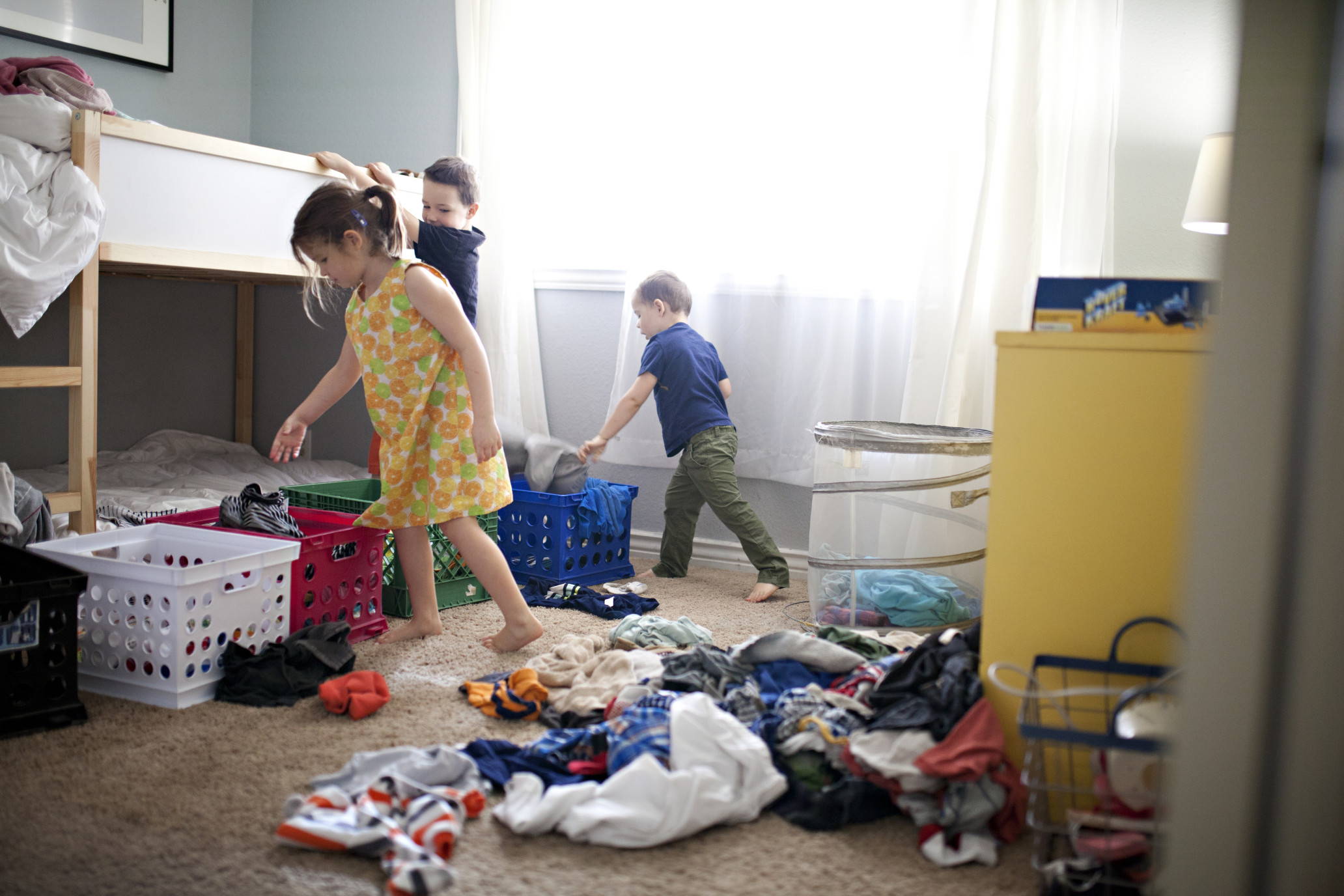 With longer days and sunlight pouring through your windows, you might feel inspired to do a little spring cleaning. During our home's annual purge one thing that I always have trouble getting rid of is my toddler's old clothes. But not because the clothes are too worn to donate. Between gifts from friends and family and his crazy 2" growth spurts, he'll outgrow clothing that he's barely worn or with the tags still on them. So what do you do with all your kid's outgrown clothes? Until recently the option was donate, resell, or the trash bin. Now there's one more earth-friendly option that saves you money and can be done conveniently from home, Swoondle Society!
Swoondle Society allows you to swap your baby and kid's clothing for points so you can trade them for clothing and accessories of equal value. Meaning you get more bang for your buck than if you try to put them on consignment or resell them yourself online. The best part is you don't have to wait for inconvenient pick up times from charities or drive to donation drop-off locations. When you swap with Swoondle Society, a pre-paid shipping bag is delivered to your doorstep to fill up with clothing sized newborn to 12 years. Brilliant! We spoke with Brooklyn-based mom and founder of Swoondle Society, Jen Zuklie, to find out why she wanted to start the first of it's kind children's clothing trading platform.
How did you get the idea to start Swoondle Society?
I had a 2 year old daughter when I gave birth to my son - we didn't find out the gender so I was scrounging through bins of pink ruffles looking for anything suitable for a baby boy. Needless to say he's worn his fair share of purple animal print. I had a revelation that I'm sure there was another person who was doing the same thing except for a baby girl. The idea blossomed from there.
How is Swoondle Society different from children's consignment or other online reselling sites like thredUP?
This is probably my favorite question - because on first glance folks say "so it's like online consignment, right" - well sort of. It does hit the same market for secondhand clothing. And we do try and make it easy - like thredUP. The big difference is that instead of getting a few dollars for your ginormous bag of kids clothes you will actually get to choose comparable items. Swoondle is a different business model - instead of trying to make $ on the difference in what we pay you and what we think we can sell it for we flipped it to be a membership so we aren't taking a commission on your items. You get out of it what you put into it.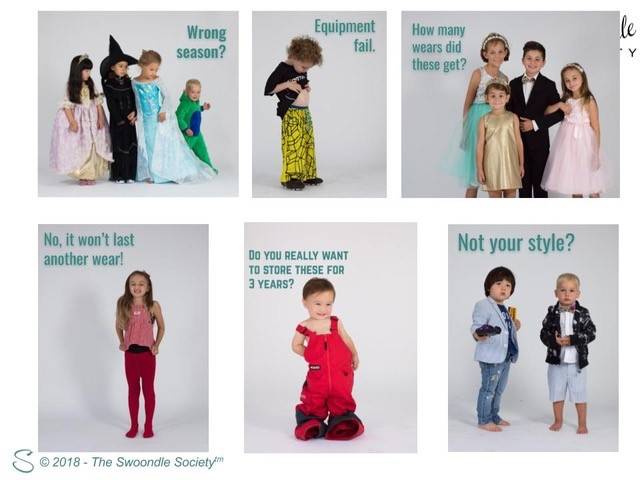 How does Swoondle Society work?
Customers request a FREE welcome kit that includes a pre-paid shipping bag (no credit card needed). They fill it up with the items they want to trade and pop it in the mail back to us. Swoondle sorts, catalogs, photographs, values, lists and stores all the items. We email you with your Trading Balances - every item is categorized into a Level 1-Level 5. You then get to order anything you want from the site that is in those corresponding levels. The first 5 items are traded free - after that you need to choose a membership plan (starting at $39/year).
Does Swoondle Society have a store to do offline trading?
Swoondle members are all over the United States and we operate online only at this time.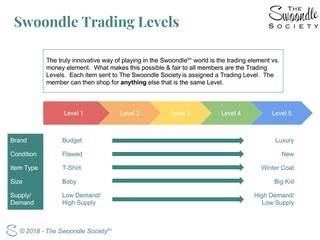 How often can I swoondle my kid's clothing?
As often as you'd like. We have membership plans from 10 trades/year up to 250 trades per year.
Can I give my Swoondle Society trade credits to a friend or family?
Yes you can. You can also donate them to a partner charity. It's a really great way to hand-me-down in a more modern way - and your friend can actually choose the things they like in the right size, season and gender!!
How much is the membership?
Memberships start at $39/year for 10 trades — We find many members choose this to start and then they love it and realize how many clothes they actually have and they upgrade.
If the clothing doesn't meet Swoondle Society standards for resale, then what happens to the items or where does the unsellable clothing go?
We have a textile recycling partner Green Tree Textiles. They do one final pass through to make sure it's not usable - they do not sell any of the clothing they will donate it for children to wear. Anything else gets domestically recycled.
How many items has Swoondle Society donated to charity partners since it's started?
How can families sign up for Swoondle Society?
They can request a free Welcome Kit that includes a pre-paid shipping bag here. It takes only about 30 seconds and you don't need a credit card.
Junior Baby Hatter believes in designing heirloom quality caps that last generations, but we understand that kids outgrow clothing quickly. So if you need to declutter, we've teamed up with Swoondle Society as a sustainable partner to trade your preloved children's items. Swoondle Society is offering you 20% off any subscription for the first year if you sign up now through the end of April 30, 2018.
Use code JRHAT20. That way you can save some money on buying a new spring wardrobe for your kids and help keep fashion waste out of landfills. Nice!