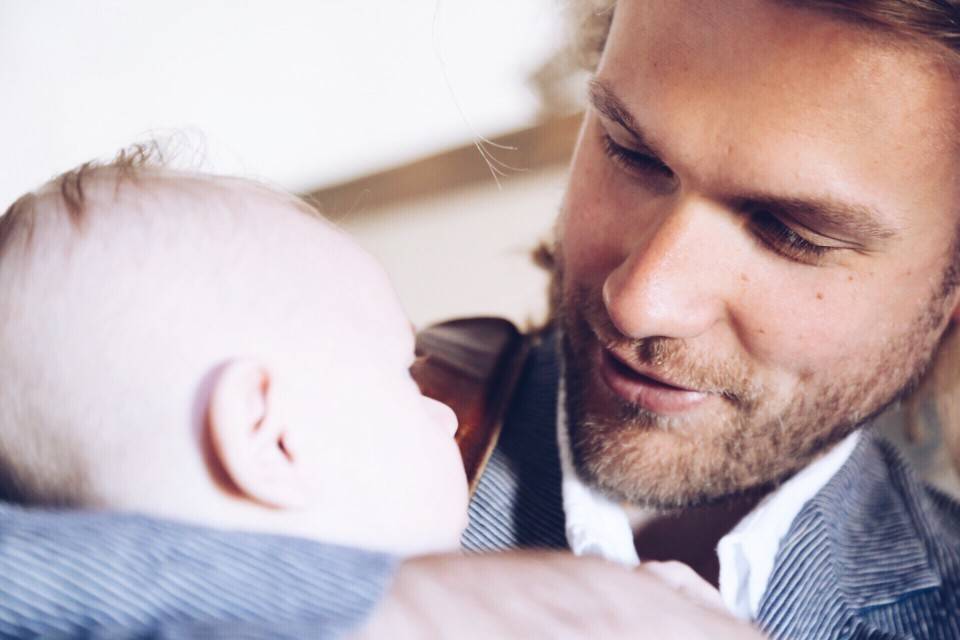 You Don't Have To Figure Out Parenting On Your Own
I recently read an article from A Child Grows in Brooklyn that dads have a tougher time making friends with other dads compared to their spouses or moms. This may not sound like a big deal but the effects show that isolation contributes to new dads having higher rates of depression. A 2016 Michigan State University study found that a father's parenting-related stress levels and mental health had a particularly harmful effect on his children's cognitive and language development when the children were 2 to 3 years old—even when a mothers' positive influences were taken into account. If you have a boy, than your influence has a stronger effect on your son's language development. Happy dads make happy families and one way to reduce your stress level is having a tribe to support you.
Having a community of dads to rally around you helps you to remember that you're not alone. Parenting is tough but together we're tougher. That's why we're bringing together a group of dads who are open about their struggles in fatherhood and willing to help other dads succeed. Plus we're adding the social lubricant of food and beer to get the party started. That's why we are excited to announce our latest phase of Junior Baby Hatter life, the Dapper Dad Meetups! We know how hard it is to meet dads or find the right moment to ask tough or embarrassing questions about being dad or raising your young kids. So we're creating a relaxed, judgment-free zone every month so you can make dad friends and have REAL talk.
The first Dapper Dad Meetup is a celebration for Father's Day! Mark your calendars for June 10, 2018 (a week before fathers day) from 12PM- 4PM to enjoy a day of a little pampering with food and drinks, discounted grooming services like $20 hair cuts and $15 beard trims, shopping shaving and skin care lines, preview the latest collection of Junior Baby Hatter caps and the launch of our new bow ties and pockets squares. Also meet our special guest Collis Torrington, who's a father of a four year old working model, Co-Founder of Bearded Dapper Gents, and Founder of his own lifestyle photography business, Photos by Collis. Collis will discuss styling tips for father and son and how to take better pics of your kids.
For this first Dapper Dad Meetup all are welcome so bring the family!
Space is limited so be sure to register today to reserve your spot. Use code VIP to access $10 General Admission tickets for the first Dapper Dad Meetup.